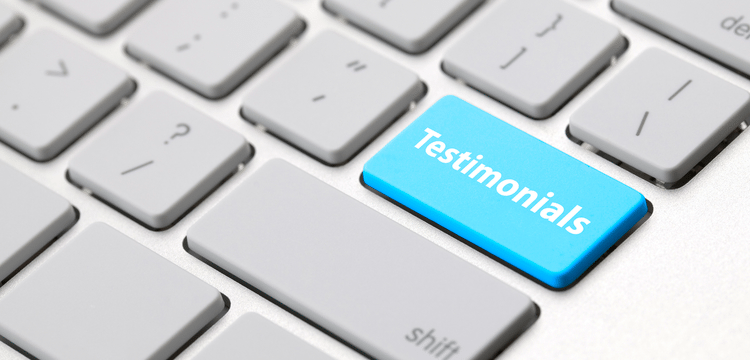 Testimonials
I want to take the time to thank you for the remediation work performed my mother's residence this past summer, which turned up not only mold but also rodent infestation.
I was present in her home before and immediately after completion of the job and now have returned about 6 weeks later to further assess the results. It is like night and day.
The extremely thorough assessment and remediation work done by Ricardo and his crew was professional and excellent. They came at the appointed time, finished the job on schedule, with minimal disruption to household activities and, when complete, the work area was immaculate.
We appreciate that they were able to salvage some old books that had great sentimental value.
They took the time to identify and eliminate all present and potential entry sources of pests into the home to prevent further infestation in the future.
I cannot begin to relate the improvement in the overall home environment.
The odor which had, in retrospect been increasing for quite some time has been eliminated.
Everyone's health has improved.
My mother had been experiencing recurrent lung infections over the last year, something that she had never had before, in addition to chronic fatigue - all now gone without recurrence within 2 weeks of the remediation work.
My daughters would both come down with sinus problems and "colds" within 24 hours of any visit, regardless of the time of year- no recurrences now after 4 visits since the remediation.
The addition of the Aprilaire dehumidifier has made a noticeable improvement in the basement that is palpable; moreover, hygrometer testing shows that the relative humidity has been reduced from 75% down to an optimal 50%.
I also want to acknowledge you for your superb availability ( be it by cell phone or email) the communication you maintained with us, the clients, and the overall customer service provided your staff, which is so rare today.
We have already recommended you to another neighbor and will heartily continue to do so to others in the future.
David Shonkoff
Water Mill, NY
Dear Rob,
Thank you for sending the crew of highly professional, competent and considerate men to rid my home of mold. I am a cranky old lady and was not looking forward to the disruption and chaos their task would involve. But much to my surprise and pleasure they were so quiet and efficient. All was accomplished in 2 days instead of 3 – PERFECT!
Thank you again I appreciate your efforts in solving this problem for me and for employing such talented and respectful people!
Judith Sherman
Water Mill, NY
Dear Robert, IAC – Moldbusters
It is with pleasure that I write this letter of recommendation for Indoor Air Care. Our library utilized IAC's services in May 2017 while getting a new HVAC system installed. During our installation process it came to our attention that before our new HVAC system could be turned on, we would need to have our duct work cleaned due to some unanticipated problems. Timing was of the essence as we could not proceed with our HVAC installation. After receiving several proposals for cleaning, we chose IAC for their reasonable pricing, willingness to coordinate quickly and reputation.
The crew displayed professional attitudes while onsite and the assigned Project Manager answered questions that arose during the process clearly and concisely. Crew showed up on time as scheduled and cleaned up after themselves. The owner, Rob Sindone was reachable by email/phone in a timely manner to coordinate scheduling and answer additional questions relevant to our situation. I was satisfied from beginning to end as was our Board of Trustees. I do not hesitate to recommend the services provided by Indoor Air Care. Please feel free to contact me with any additional questions that you may have about our experience that we had.
Marcie Litjens, Acting Library Director
Center Moriches Free Public Library
I wanted to let you know how happy I was with the work your team provided at my home for mold remediation. These types of issues are a real pain. I have to tell you, your team did a fantastic job. They were very neat, clean and respectful of my home. Thanks again for your prompt attention and a fantastic job. I want you to look at our Montauk House to price out duct cleaning as well.
Frank Scozzari, Senior Vice President
Ergonomic Group
Robert Sindone, IAC-MOLDBUSTERS
Now that everything has been completed, I want to tell you again how much I appreciate you doing such a thorough & outstanding job.
Yesterday, I needed some documents and opened a few containers to locate them. I was reminded once more of the professionalism of your staff, as items had been sanitized and neatly placed in zipped plastic bags. They demonstrated such care & competence as they went about their different tasks & also were just so pleasant to work with.
You have a winning team & a winning company!
You encountered a disastrous situation & converted it into a positive experience for me, in essence giving me a fresh "new" home and I can't thank you enough.
Sincerely yours,
Gail B. Allen
Water Mill N.Y. 11976
Dear Robert, IAC-MOLDBUSTERS
You are always there for us when we have an indoor air quality issue in our facilities.
Whether it's an air testing or remediation your staff is prompt, neat, and courteous. You keep our employees safe in their environment.
Ron Sommers, Facility Manager
United Cerebral Palsy
Staff at IAC-MOLDBUSTERS,
From the inception of our mold problem to the completion, your company did an amazing job with no setbacks. Our new crawl space encapsulation system liner, mold remediation, and aprilaire dehumidification system keeps our home nice & dry and mold proofed. Great job Moldbusters!
Roberts Residence
East Hampton, NY 11937
Staff at IAC,
Our ductwork was never cleaned since the building was built. It was amazing the debris you removed from the HVAC duct work and we all were breathing that into our lungs. Great job cleaning & sanitizing, we feel so much healthier!
Town of Riverhead Highway Department
Staff at IAC-Moldbusters
We had a major mold infestation in one of our buildings. We pressumed the building would have to be demolished. It's amazing that you restored & removed all the mold saving us thousands Thank you Moldbusters!
Tom Coffey, Southampton Racquet Club
Southampton, NY 11968
Dear Rob, IAC-Moldbusters
Thank you for mold proofing our home. We sold the property with no mold issues, which haunted us prior to your remediation. Our home sold and the new homeowners were very pleased with the outcome.
Mitch Cahn
Sagaponack, NY 11962
Rob,
Thank you for a great job cleaning our duct work. We were very pleased with the work performed and your staff was great. They answered my questions that I asked and demonstrated some of the techniques they used. I look forward to working with IAC in the the near future.
Laura Lecour, Facilities Supervisor NEFCU
Westbury, NY 11590
Staff at IAC-Moldbusters
We procrastinated for years to our address our issues with our basement & crawlspace. Numerous water damages made matters worse and mold odors were coming through our duct work. The dehumidifiers, crawlspace liner, and mold remediation came out amazing. It looks like a different basement. I can store contents without any worries and our home smells so clean. Your technicians were so professional and accommodating. Thank you for a great job. We look forward to getting our duct work cleaned yearly.
Bernstein Residence
Bridgehampton, NY 11932
To Jeff & Rob
Just wanted to thank you for the outstanding job of the major mold remediation plan that was presented to our board. The mold in the school was a lot worse then originally suspected. Your team gave us great options and more importantly made all the parents feel comfortable that the children were safe. Your staff was extremely professional. You saved us from shutting down the school indefinitely. We are mold free and back in business. The entire Jewish Center is grateful for your services.
Ed Ward, Executive Director Dix Hills Jewish Center
Dix Hills, NY 11746
Need Mold Removal?
Call 1-866-580-MOLD
or a Location Near You!
Southampton
(631) 283-6262
East Hampton
(631) 283-6262
Need Moldbusters?
Just fill out the information below and we'll get in touch shortly!