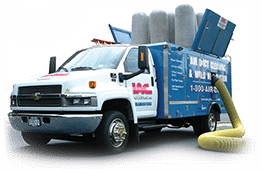 Protecting the Air We Breathe.™
Over 30 Years of Professional Experience
With 30 years of professional experience, IACMoldbusters combines conventional cleaning with state-of-the-art technology to provide the most comprehensive air duct cleaning, mold remediation, mold testing and disaster cleanup services available in the New York Tri-State Area and Long Island. We specialize in indoor environmental investigations and preventative cleaning measures. As one of the only east end companies in our field to have a Certified Indoor Environmentalist on staff, we will home in on the cause of toxicity and make sure it never resurfaces.
Here's what Moldbusters can do for you:
Air Duct Cleaning
Mold Removal/Remediaton
Mold/Air Testing
Basement/Crawlspace Mold Proofing
Water & Flood Restoration
Odor Removal
Dehumidification Systems
Infrared Camera Inspections
STAPH & MRSA Anti Microbial Treatments
Need Moldbusters?
Just fill out the information below and we'll get in touch shortly!